This weekend, many users across the United States have experienced text messages not working with Visible service and outages have been reported across the nation. As of 8:00 AM on 1/30/22, the service seems to be back online and is working.
While there has been no public announcement on social media from Visible, there have been many customers reporting that customer service representatives were aware of the situation and requested that people turn their phones on airplane mode each hour to see if the problem was resolved.
While this specific problem was resolved in a quick manner and was addressed to individuals by the customer service team, it is not the first time that something like that has happened from the 3rd party cell provider owned by Verizon.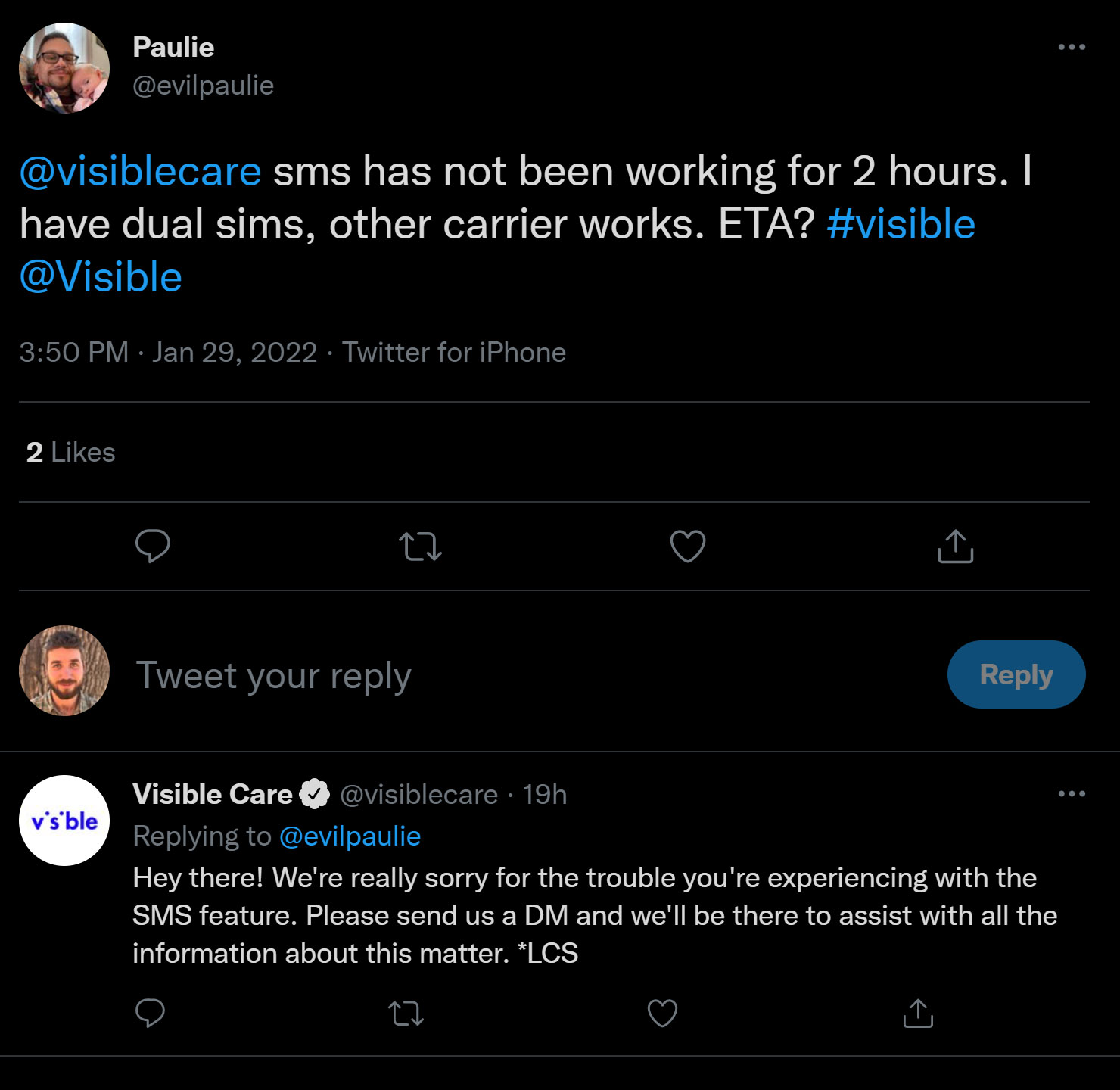 Visible's Low Price Comes at a Price
Visible service promotes a low-cost unlimited family plan starting at $40 for an individual and going all the way down to $25 a line for a 4-person plan. In theory, an unlimited plan at $25 a month sounds incredible – and it is a great plan for certain individuals but it is not for everyone. There are some important things to note if you are considering using Visible as your cell phone provider.
While Visible runs an unlimited plan from Verizon 4G towers, it is going to give users the lowest priority in a congested area. When running a benchmark speed test of Verizon side-by-side with Visible, you may see similar speeds in a rural setting but if you are in a city or heavily populated area, you will notice slow or non-existent speeds on your device. This is because if there are many people using the Verizon towers in a specific area, Visible users will get the bottom of the barrel for data usage.
Overall, you get what you pay for. Visible may come at a quarter of the price from a similar plan offered by Verizon but you will have to lower your expectations. You may run into problems with service randomly cutting out or having trouble with Wi-Fi calling features. You may also have to deal with slower speeds when you are in town. You will certainly have to not expect much from customer service as it could take days for someone to help out with a specific issue.
UPDATE: 12:08 PM – Visible Service continues to be working properly for most users across the United States.